Podcasts, Blogs about Data Engineering, Data Science, ML, and AI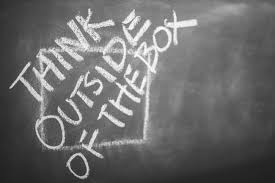 Hope you are all enjoying summer? Been asked several times, How do I keep current with technology? What blogs do you read or follow? Which podcasts do you follow and listen to? So I have quickly put together a list of resources, more specifically podcasts, blogs that I consume regularly… This is no way a definitive list 😉 and in no particular order! Of course these are related to Data Engineering, Data Science, Machine Learning and Artificial Intelligence.
Apps that I use to manage my consumption: Podcast Player – Pocket Casts, News content aggregator and organizer -> Feedly, Flipboard, and to Manage my reading lists – Pocket
Podcasts
Data Engineering Podcast – The show about modern data management
The Architect Show – A weekly podcast about the business of cloud computing, artificial intelligence and data science
Software Engineering Daily – The Word Through the Lens of Software
The Airflow Podcast – A podcast about Apache Airflow, an open source workflow management system that lets you define ETL pipelines in python
The Distributed Data Show – The Distributed Data Podcast is your weekly source for the latest news and technical expertise to help you succeed in building large-scale distributed systems
Data Skeptic – Primary output is the weekly podcast featuring short mini-episodes explaining high level concepts in data science, and longer interview segments with researchers and practitioners
IBM Big Data & Analytics Hub – The Hub is the home for current content and conversation regarding big data and analytics for the enterprise from thought-leaders, subject matter experts and big data practitioners
Datanauts Podcast – Explore the latest data center and infrastructure innovations in cloud, storage, virtualization, containers, networking, and convergence
The New Stack Podcasts – Provides analysis and explanations about application development and management at scale. Offer roundtable discussion with technologists, analysts and journalists…
Practical AI – Making artificial intelligence practical, productive, and accessible to everyone
The Changelog – Conversations with the hackers, leaders, and innovators of software development
DataFramed – DataCamp's official podcast
O'Reilly Data Show – Explores the opportunities and techniques driving big data, data science, and AI (see other O'Reilly podcasts)
Data Stories – A podcast on data visualization with Enrico Bertini and Moritz Stefaner
The InfoQ Podcast – Intended for architects and senior developers
Talking Machines – Human Conversations About Machine Learning
AWS TechChat – A podcast series offering cloud enthusiasts, IT practitioners and developers the latest thinking and insights from AWS subject matter experts
AWS Podcast – Listen & Learn About AWS
Google Cloud Platform Podcast – Each week, Mark and Melanie play host to informative Cloud Platform professionals, answer some of your burning questions, and introduce you to cool new things!
The Kubernetes Podcast from Google – The Kubernetes Podcast from Google is a weekly news and interview show with insight from the Kubernetes community
PythonBytes – Python headlines delivered directly to your earbuds
Talk Python To Me – A podcast on Python and related technologies
DataHack Radio – Exclusive podcast series from Analytics Vidhya that features Kunal Jain in conversation with the top data science and machine learning industry leaders and practitioners
Linear Digressions – Breaking down complex data science problems and techniques into snippets of information that can be easily digested by the casual listener
Microsoft Podcasts – PlayFM list of Microsoft podcasts
Data Engineering Blogs
Airbnb Engineering – Airbnb Engineering & Data Science
Uber Engineering – The work behind Uber Engineering
High Scalability – Building bigger, faster, more reliable websites
Facebook Code – Meet the engineers who code Facebook
Cloudera Engineering Blog – Best practices, how-tos, use cases, and internals from Cloudera Engineering and the community
Hortonworks Blog – Case Studies and Articles for Business and Technical Audiences
The Netflix Tech Blog – Learn about Netflix's world class engineering efforts, company culture, product developments…
Pinterest Engineering – Inventive engineers building the first visual discovery engine, 100 billion ideas and counting
Machine Learning Mastery – Jason Brownlee, Ph.D. My goal is to make developers like YOU awesome at applied machine learning
Twitter Engineering – Information from Twitter's engineering team about our tools, technology and services
LinkedIn Engineering – Solving complex problems at scale to create economic opportunity for every member of the global workforce
GitHub Engineering – The Blog of the GitHub Engineering Team
Databricks Engineering – Databricks Engineering Blog
Bonus – Lately found on GitHub. A curated list of engineering blogs -> https://github.com/kilimchoi/engineering-blogs
Interesting Reads, Blog Posts – Data Engineering
Insight Data Engineering Ecosystem Map
The Rise of the Data Engineer
Functional Data Engineering – a modern paradigm for batch data processing
The Downfall of the Data Engineer
How to beat the CAP theorem
Questioning the Lambda Architecture
Apache Airflow and the Future of Data Engineering: A Q&A
The Log: What every software engineer should know about real-time data's unifying abstraction
A Beginner's Guide to Data Engineering – Part I, II and III
Awesome Data Engineering
Data Engineering 101: Building a Data Pipeline
Data Engineering Roadmap
If you have other interesting resources, please send feedback and share!
Enjoy!