Recapping Google Next '19 with Stephane
I was invited to the Datascape Podcast by my friend and Team lead Chris Presley from Pythian to discuss and recap some of the interesting announcements at Google Next '19. Great discussions. I look forward to my next invitation!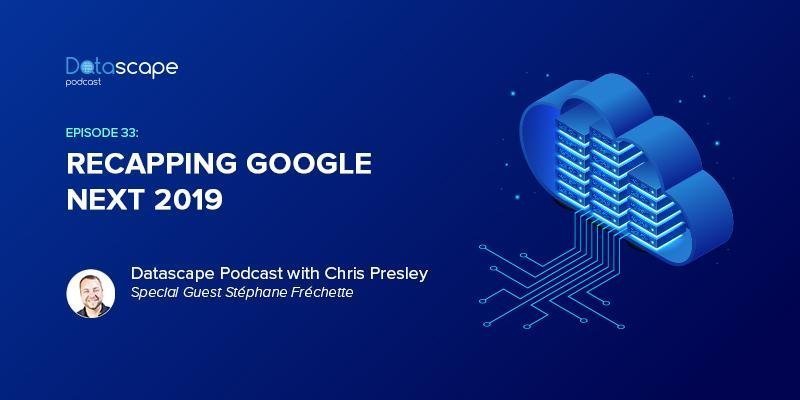 Link to episode: Episode 33 - Recapping Google Next 2019 with Stephane
Enjoy!